The International Society for Technology in Education (ISTE), a very Influential non-profit society in the education field, just had another successful annual exhibition in Chicago McCormick Place from June 24th to 27th, 2018.
ISTE annual exhibition is a well-known technology-in-education event in the United States and around the world, and the scale for this year is even bigger: exhibition area & venue covers an area of 20,000 square meters, a total of 4 exhibition halls, about 550 booths, and attracted around 20000 exhibitors and visitors around the world. Many well-known enterprises like Microsoft, Google, Apple, Huawei, Smart, Boxlight, etc. participated in this exhibition.
By participating in this exhibition, Ugee had the opportunity to see and understand the US education industry & market. We are more convinced now that our electromagnetic (EMR) technology based tablets and screens will potentially gain enormous business customers and users in the US.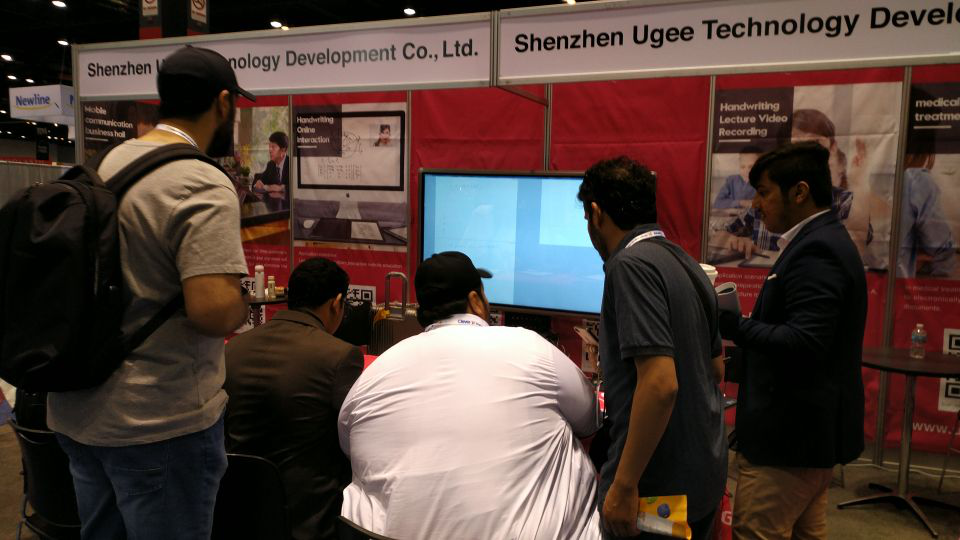 Ugee education handwriting products attracted many exhibitors and visitors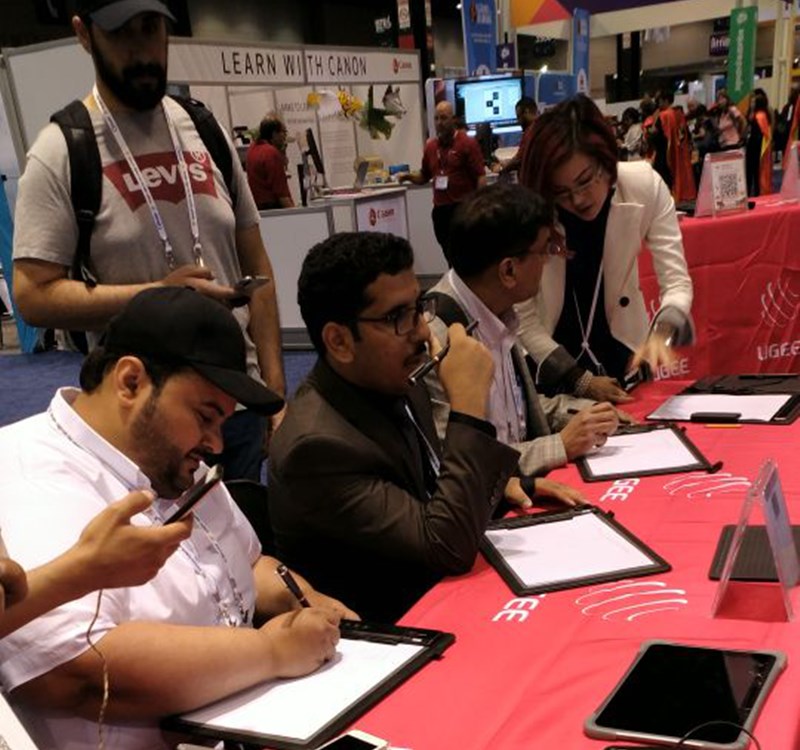 Ugee international marketing director Lily demonstrated WiFI based ET0A4 tablet to visitors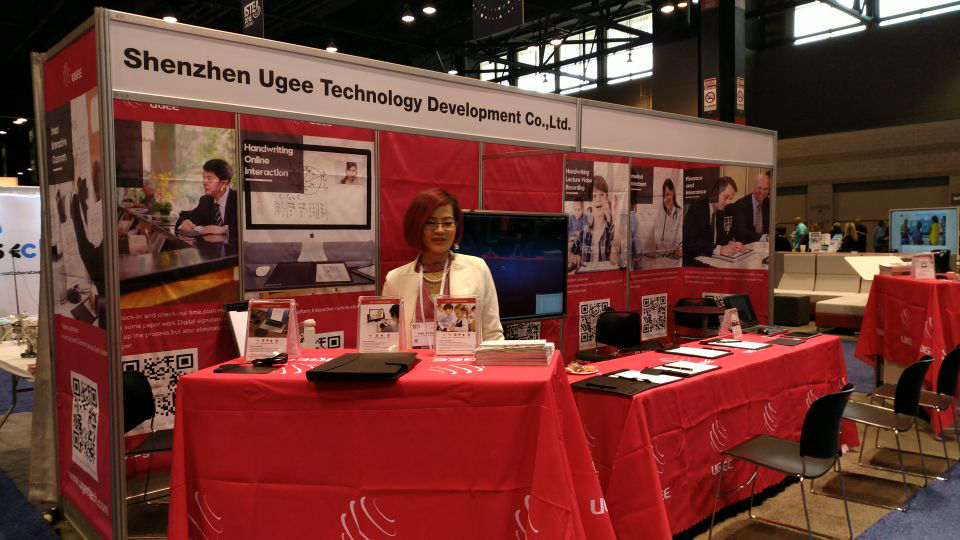 Well-organized and focused Ugee booth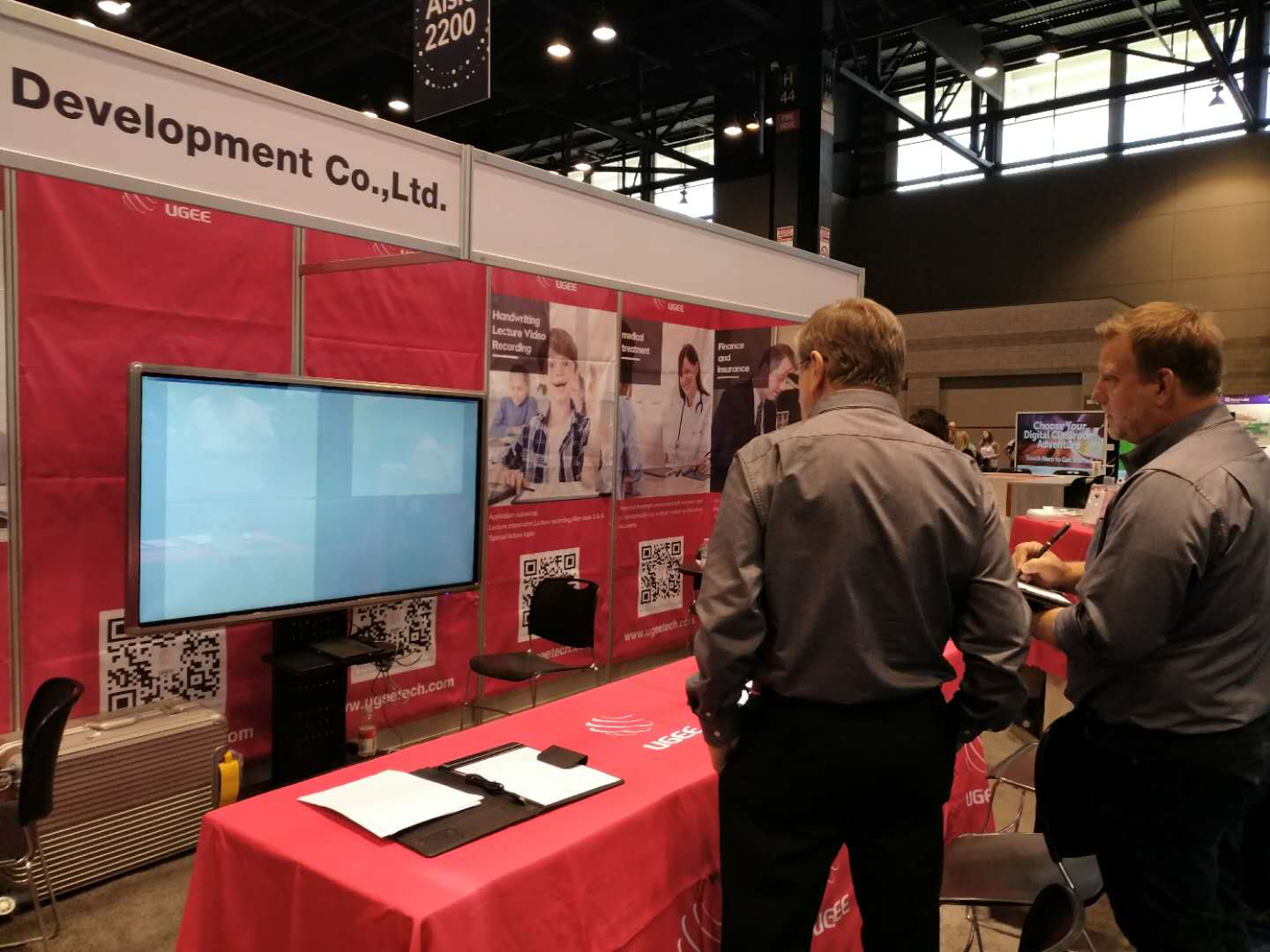 Ugee handwriting products attracted a lot of attentions and enquiries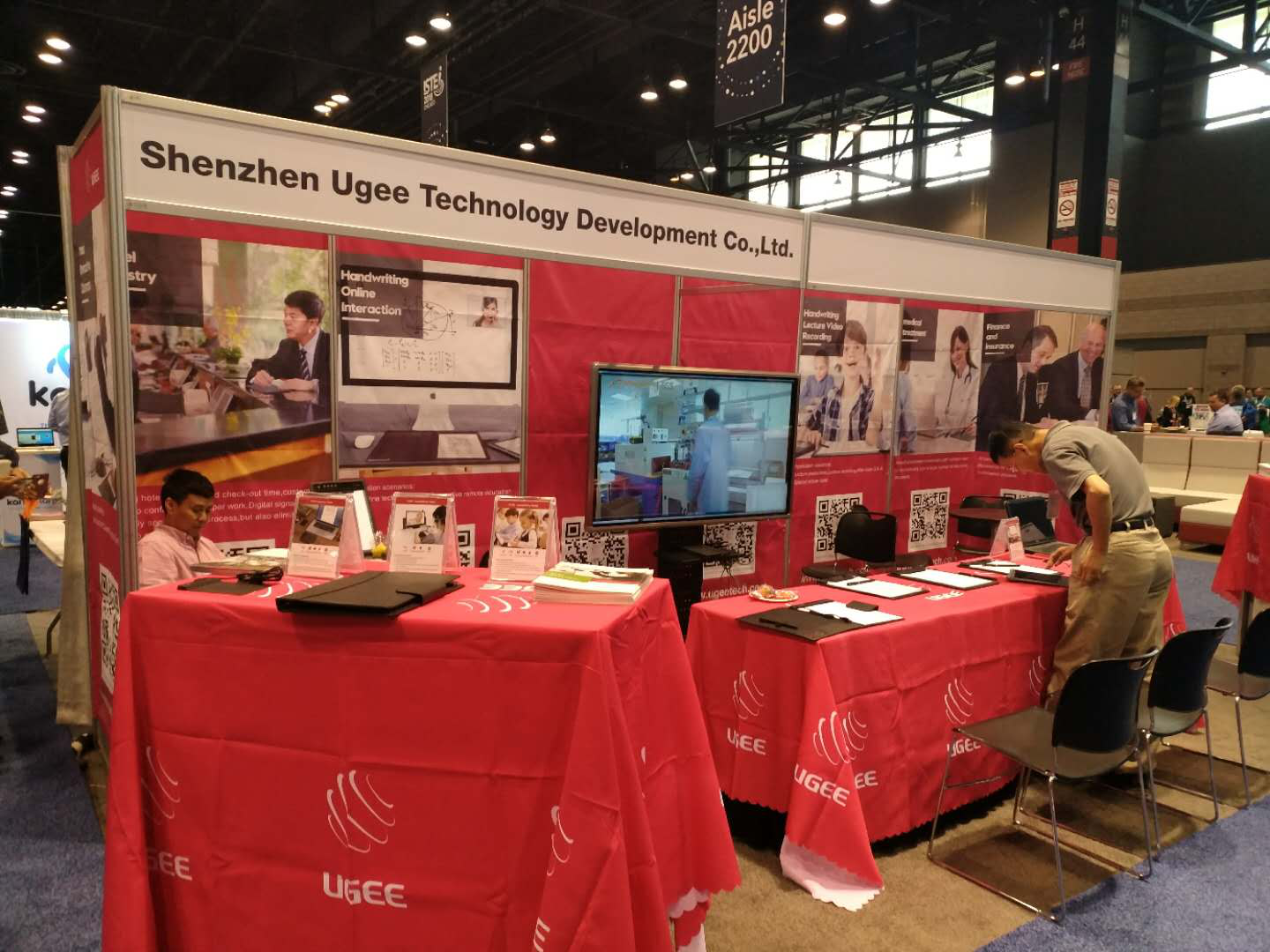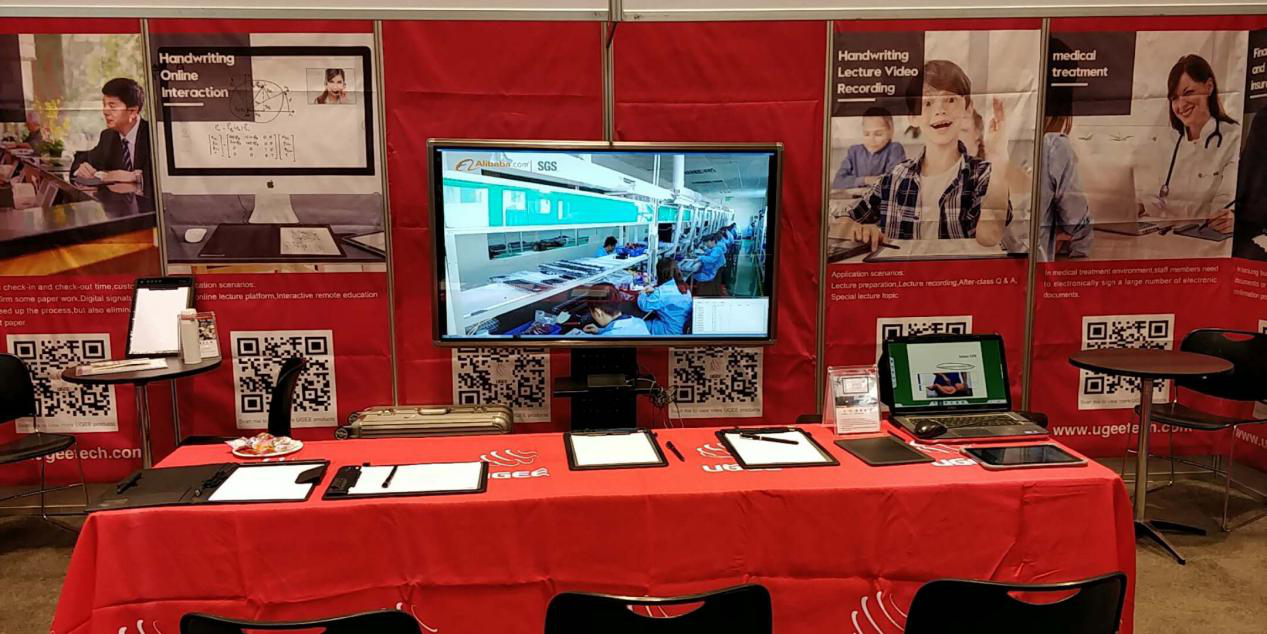 The integrated touch screen with handwriting all-in-one PC, widely used in interactive classroom, is one of UGEE's products gains attention
"Smart pen & paper handwriting" mean digitizing handwriting contents while the natural writing means writing on regular papers using traditional pens. Students will neither bad at natural writing, nor overuse their eyes due to staring at screens for too long. It will also make classroom interaction more direct and efficient; and remote learning more lively and interesting.
Smart pen & paper handwriting education solution aims to change the traditional teaching method. Digitized handwriting content enables teaching data to be stored and intelligently processed in real time. With the help of recognition engine at the back server, data can be statistically analyzed and fed back to teachers for teaching improvement and helping students improve their learning.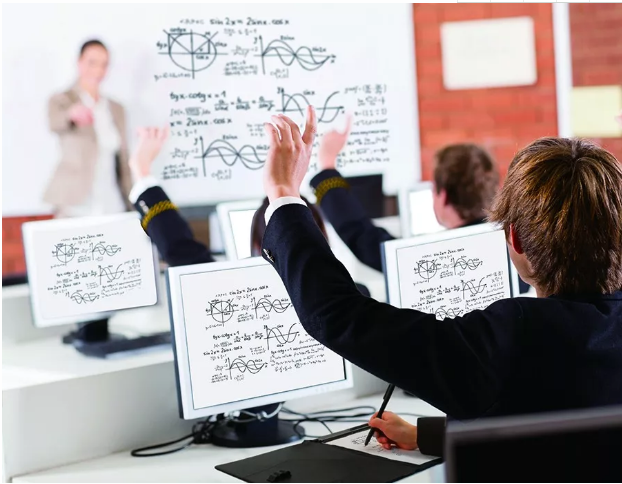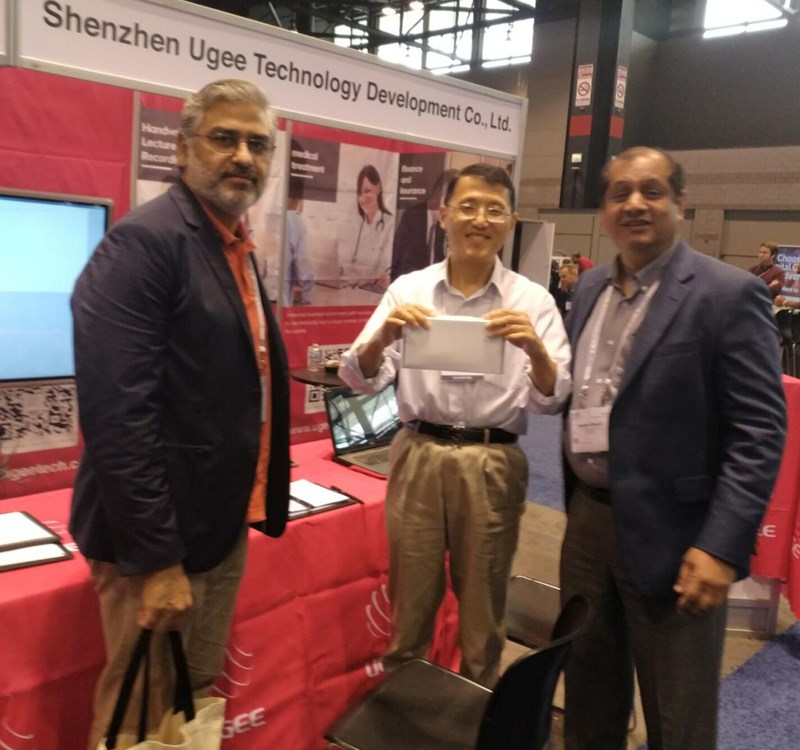 Smiling-face photo with our customers
Thank you for your continued support of Ugee, we will continue to share with you with more and better handwriting & signing products, and to provide the educators and business customers with better handwriting applications and solutions where original handwriting experience will be retained. Our next stop is the 2018 GESS - Global Educational Supplies and Solutions Indonesia. We hope to see you in Jakarta Indonesia from September 26 to 28!