Ugee tablet offers two different types of tablets labeled as a graphics tablet and a pen display tablet.

A graphic tablet is a surface which the stylus can interact with instead of displaying the pen stroke directly on the tablet itself — the image posted on a connected computer through the use of digital software illustrations.
The pen display is the type of Ugee tablet that indicates what users will do with the pen directly on the surface of the tablet itself, emulating the feeling of pen on paper.
It has features such as electronic signature, digital handwriting, interactive flat panels, and electromagnetic resonance technology (EMR). With accessories such as po3 battery-free pen, po5 battery-free pen, and p57 battery-free pen that help in e-signing, meeting, education, and case studies in different fields.
Some of the fields that mostly use Ugee tablets are hotels, industries, learning institutions, government and private offices, and banks.
Ways in which ugee tablets are used.
E-signing
In the past, to confirm or approve the content of a document we needed a pen to sign the material which was in paper form; with rapid development in technology we have passive electromagnetic handwriting that is efficient and friendly used to sign a document in paperless form.
Examples are the UG05 signature pad, which is of very high-quality resolution color LCD screen. It's tampered glass-covered firm with anti-scraping offers a very natural and comfortable handwriting experience with enough space for pressure and sensitivity, which provides a fast and easy method for the user to sign directly on the Microsoft office.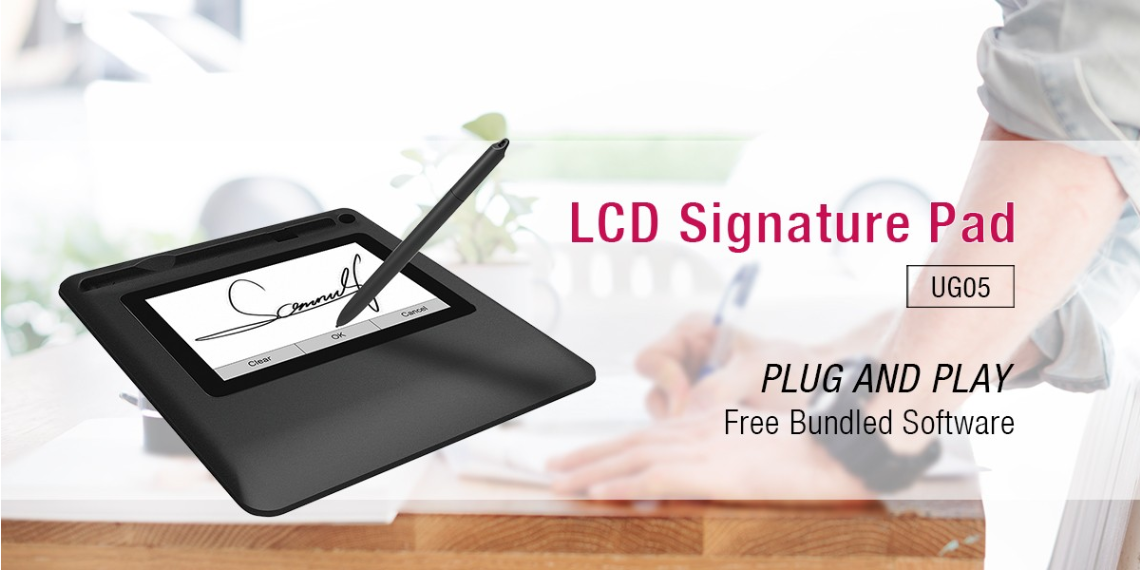 UGEESO6 signature tablet pad has a support space resolution of 5080 LPI and pressures sensitivity of 2048 levels that allows accurate capturing of every written stroke. It provides low cost and secure methods use to sign directly on Microsoft office. Each device is assigned with unique hardware to determine a particular signature used.
UG1020 signature tablet pad, UG1330 signature pad, and ET05 handwriting tablet have a support space resolution and pressure sensitivity that allows the accurate capture of every handwritten stroke.
They all have electromagnetic induction; they are battery-free and passive wireless technology. When it comes to electromagnetic signature Ugee tablet are widely used in different ways such as;
Office automation
Ugee tablets help to sign a large number of electronic documents
Finance
Clients electronically sign documents or transaction records to complete the confirmation process done by the use of ugee tablet.
Hotel
During check-in and check-out time, clients need to confirm some paperwork. Ugee tablets provide the digital signature that helps in speeding up the process; it also helps to eliminate papers.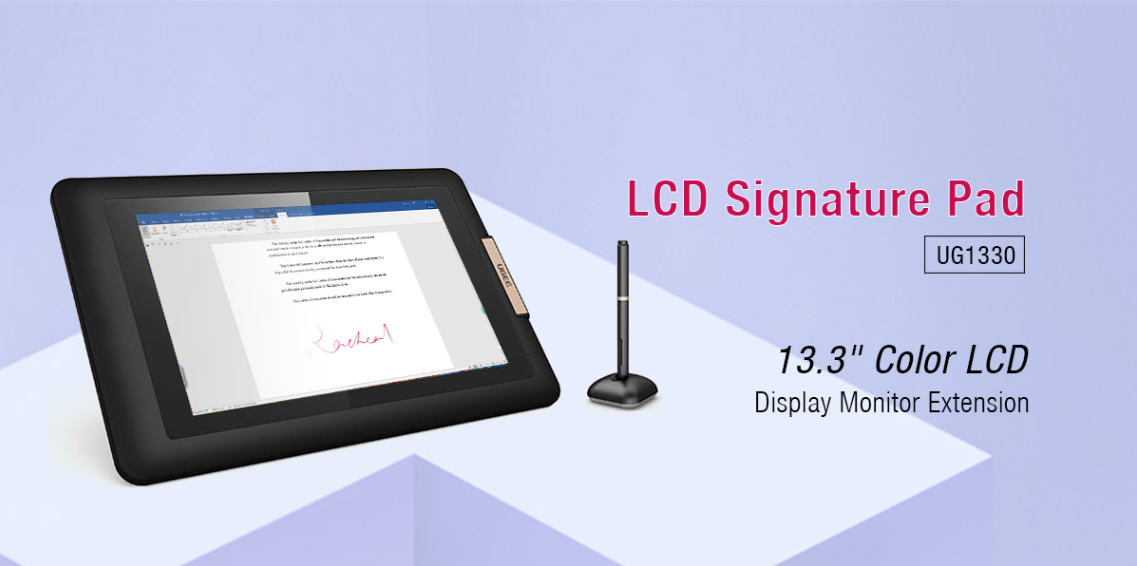 Other industries
For instance, in the manufacturing industry, it helps in the manufacturing and shipping of customized products as per the client requirement.
Meeting
Initially, people used the traditional way to hold meetings whereby every individual will come with a pen and a paper to note down every point discussed in the conference, this was replaced by the digital art of writing which entails interactive flat panel with high-quality display touch writing, wireless transmission that is compatible with different remote conferences, hardware, and office application. it helps to improve meeting efficiency.
Examples of the flat panel are 65 inch digital interactive flat panel and 86 inch smart interactive flat panel. Based on Ugee tablet patented electromagnetic resonance technology (EMR) signature pad and handwriting pad supports pace resolution and pressure sensitivity that allows the accurate capture of every handwritten.
The electromagnetic induction technology used in electronic signing and professional drawing, Ugee tablets during a meeting, are mostly used in finance, manufacturing, consulting, government, and private organization.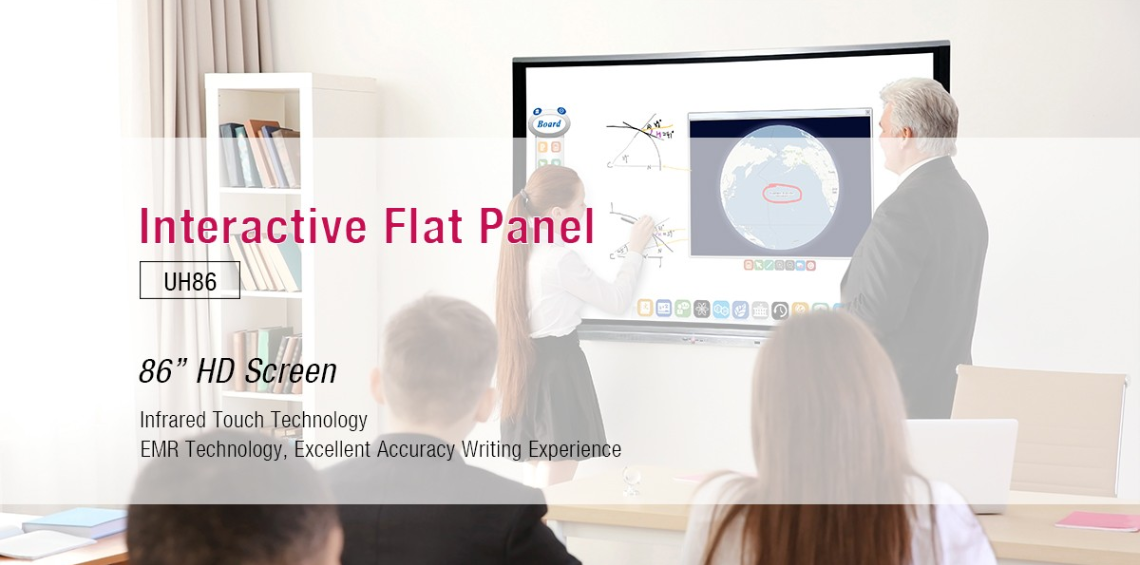 Education
Ugee tablet serves as electromagnetic resonance technology (EMR) which uses touch screen technology that is also called electromagnetic touch screen. Based on Ugee patented electromagnetic resonance technology (EMR) and digital pads support space resolution and pressure sensitivity and allow accurate capture of handwriting.
The primary principle use is electromagnetic signals through an electromagnetic pen interact with an electromagnetic sensor behind the display screen. When the electromagnetic pen is close to touching the electromagnetic screen, the electromagnetic behind which contains an array of horizontal and vertical antenna will sense the signal from the pen position.
It is a smart whiteboard, and paper-pen tablet that offers complete interactive approach, the coursework and what student write on paper can be displayed onboard simultaneously .everything shown on board is recorded digitally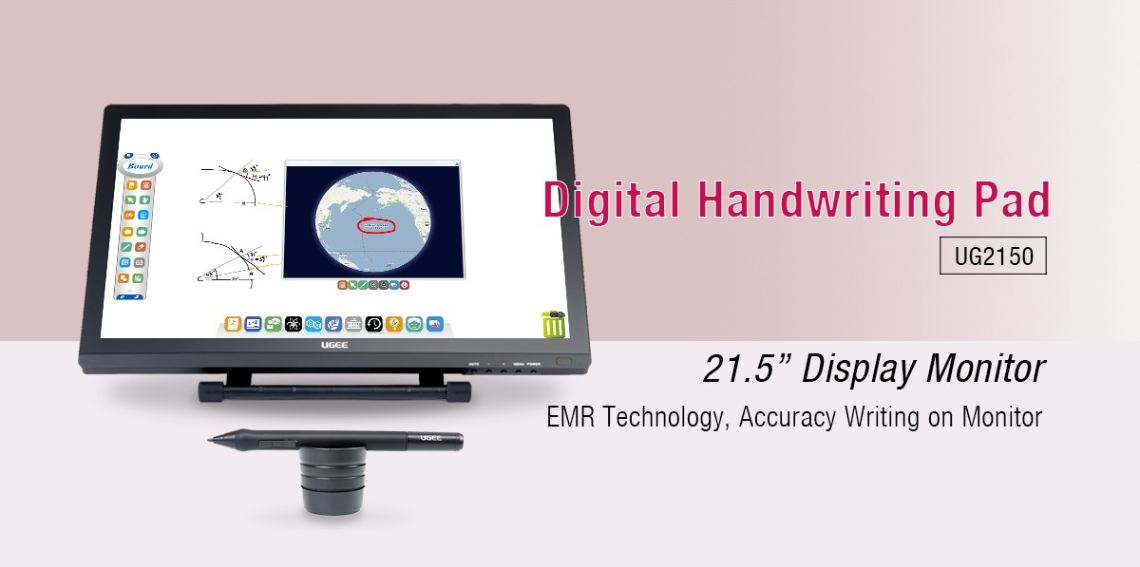 Case studies
Ugee tablets help on how to manage class assignments records better. It replaces the traditional way by not only allowing users to write on paper but also digitalize the handwriting and sends it to the cloud or connect server processing.
When it comes to case studies Ugee tablet helps in three significant different ways;
Smart interactive classroom
Instead of writing on the blackboard using chalks, instructors use a digital pen called stylus to write on handwriting tablet pad. Original work will be synchronized and displayed on a more massive projector or electronic whiteboard.
Students can use the Ugee digital handwriting tablet pad to answer the question, the instructor who is in charge will choose answers randomly from one or multiple student and display on the large screen.
Handwriting lecture video recording
IT helps in lecture preparation, lecture recording, unique lecture topic, and after class questions and answers. An instructor can explain the critical topic or problem-solving process with the use of handwriting devices. The entire process is recorded and saved for later use by using hype note soft work.Video clips are also recorded and can be saved and shared on online platforms suitable for general lecturing to meet the requirement of students with a different background.
Handwriting online interaction
The instructor can use smart handwriting to write and explain course content in a broad live platform. The course content is video captured and transmitted in real-time to students connected to the live lecture platform.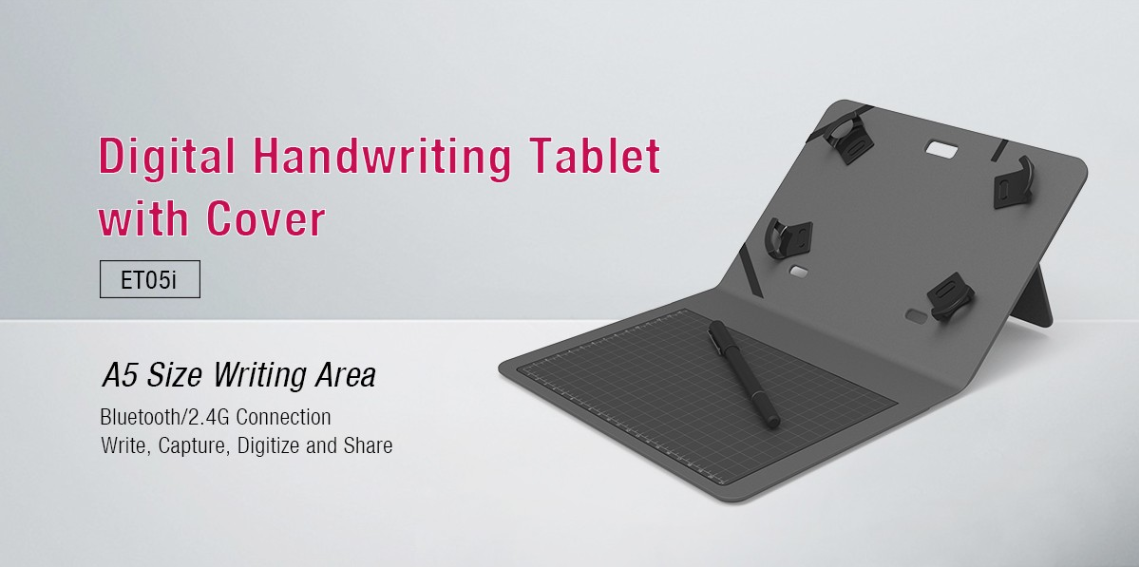 Conclusion
The Ugee tablet is the technology that drives many e-signatures, animation films, artworks, and other designs. It aims to improve the customer experience by reducing writing time.
Ugee tablet has an ample active drawing space with a papery texture surface that provides smooth drawing for digital artwork creation that offers original sketch and painting experience.
It is also battery-free with pressure sensitivity that allows drawing precise lines of any weight and capacity according to the pressure applied to the pen.
Ugee tablet provides a lot of conveniences and helps to improve productivity and efficiency when creating a drawing tablet.